Hipret was created to study all financial possibilities and capacities connected to the European Union and other international bodies able to grant different kinds of contributions to develop particularly poor areas where unemployment and poverty are quite high. We have therefore studied and developed several projects in the south of Italy trying to give a contribution to their growth. Through these projects we have learnt to deal with tourism opportunities and that particular field is now our main interest.Today we are following several hotel and high class villa projects all over the world and the most important of which are shown in the enclosed list.Our main field is concerned with interior decoration and refurbishment but for projects we have also been appointed designers and general contractor for all related works. Hipret now has filed several high quality projects ranging from luxurious hotels, top level villas and apartments.
Hipret Suisse
We are cooperating with the most worldwide known architects and decorators
Our working philosophy is to propose economically valid solutions to the decorators first and to the clients later allowing the decorators to use their skills, professionalism and fantasy in order to satisfy our clients within an agreed budget; furthermore we can propose materials and solutions coming from all over the world, according to the quality, quantities and relevant budget.
We have developed other partnerships with Chinese, Indian and Indonesian companies to grant the widest range of proposals from the worldwide market.
We are willing to share with our commercial partners the benefits deriving from the experience of our staff and, in particular, the experience of the key persons representing us worldwide, and, with the exception of our domestic market, is explained in their c.v. here beside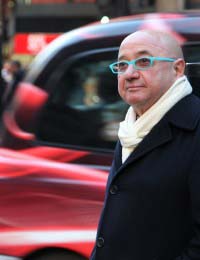 Roberto Faelli
G.M. at Architectural, Design and Building Department
faelli@hipret.net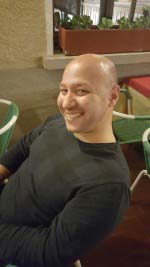 Pietro Faelli
Technical Services Manager
Born on 1978, Pietro does executive drawings of furniture, keeps the relations with suppliers, follows the production, handles logistics of each project and the management on site. For the time being, what we can say is that Pietro is leaving all our clients satisfied. More than enough !
info@hipret.net